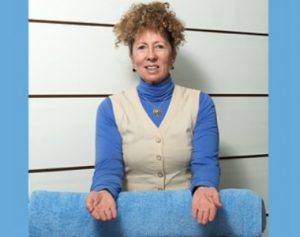 Read Reviews
I organised a surprise weekend planned for my wife and I which included a show, dinner and other things. We ended the weekend with a visit to Heathers little oasis of luxury. What a thoroughly relaxing and refreshing experience and the perfect way to top off a great weekend. Heather is one of the best massagers I've ever experienced and I will definitely visit her when the stresses of life catch up with me again. Thanks Heather
Scott
Brisbane
Australia
August 13, 2019
My Godmother treated me with this amazing massage experience. I feel fantastic after my incredibly relaxing massage. Every moment of the experience has been thought of by Heather, who was quick in correspondence, warm and welcoming, informative, respectful of privacy and gives time to really soak up every moment of relaxation pre and post massage. The setting overlooking the river and city was stunning. Heather managed to find all my knots and trouble spots and has left me with a spring in my step since.
I'll be back. Thank you Heather!
Heidi
Brisbane
Australia
August 13, 2019
Heather provided the most complete, intense remedial massage that I have ever experienced. That being I've had quite a few of them from other providers.
I have no hesitation in recommending Heather for your remedial massage needs.
While you're there check out the best view of Brisbane from her balcony studio
Rudy Galletti
Adelaide, South Australia
Australia
August 13, 2019
Every time I visit Heather Raines for a relaxing and restorative massage I remind myself I must do it more often. Heather has a unique and beautiful energy about her and ensures you feel safe, cared for and respected at all times during treatment. The space is warm and welcoming, with everything you may need and to top it off, has the most incredible view. Thank you for looking after me today Heather – you left me feeling like I don't have a care in the world!
Cathy Cash
Brisbane
August 13, 2019
The massage with Heather was great! She was very accommodating to fit us in as soon as she could. She is very good and provides firm massages, which is exactly what I needed! A very relaxing hour in the middle of busy Brisbane. Recommend to all!
Laura
Augathella
Queensland
August 13, 2019
After retiring 20 years ago, we were very lucky to find
a remarkable lady named Heather Raines, who not only gave my husband Frank and me a wonderful weekly massage, but also lifted our spirits with her caring and bubbly personality. The newest location is small and intimate with a spectacular view of the Brisbane river and the city's sky scrapers. Give Heather a try, you won't be disappointed.
Frank & Karen Assfalg
Brisbane
Australia
May 27, 2018
I highly recommend Heather Raines! and will definitely be a repeat customer. She has a variety of techniques and gives you a totally relaxing experience. Heather is one of those massage therapists who has an intuitive understanding of the body and knows just how much pressure to use and truly has a healers touch. I had neck and lower back issues which have restricted me for sometime now. I left feeling fantastic no longer living with the muscular tension that restricts free and easy movement. Thanks Heather
Steve Rylance
Brisbane
May 5, 2018
Love the new location, simplified zen space, no complicated reception. Love having one to one specialist treatments with H to remedy what ails and to prevent any extras from creeping in. Professional remedial massage at its finest.
AK Milroy
Brisbane
Australia
May 5, 2018
We have visited Heather for the past 25 years and have found her extremely professional+++. She has an extensive knowledge of anatomy which ensures she can quickly go to the source of your pain or problem and then use massage and/or relaxation techniques to ease the pain. We have always leave after an hour of Heather's massage feeling like a new person. If you are feeling stressed, a massage from Heather will go along to rejuvenate your holistic self.
We have had massages in New Zealand, Australia, Fiji, Vietnam and Bali but have never experienced a massage to the level that Heather will give you. We thoroughly recommend Heather to you.
Suzanne and Matk Aslin
Whangarei
New Zealand
May 1, 2018
Truly the best massage experience! I have been fortunate to be a long-standing client of Heather's. What I can say unequivocally is that Heather's knowledge, experience and professionalism all manifest themselves through her healing hands, leaving you feeling totally relaxed and indeed transformed. A "Heather Raines massage" is the best tonic for an aching body or mind, or if you just want to escape the real world for a while. Heather is simply the best!
Karen Dean
Brisbane
April 26, 2018
Heather conducted the first massage that I ever had and, more than 20 years later, as I have continued to appreciate the excellence her skill set provides – I regularly receive the very best of treatments.
From time to time, I may receive a gift voucher for a massage by another therapist in Brisbane and, inevitably, I will be disappointed or, worse, leave with pent-up bad-massage residue lingering in my body.
Heather's treatment always involves initial consultation, my preferred music preference (invariably from her incredible memory recollection), hand contact continually maintained throughout the treatment and, importantly for me, time to re-surface after being completely immersed in another stratosphere.
In every way, Heather is the best!
Anni Cooper
Brisbane
Australia
April 26, 2018
This woman has magic hands! I am a long-term client and have had the benefit of her knowledge, experience and amazing touch many times. She is entirely respectful of the therapist-client relationship, and really listens to what you are telling her about your needs. I always joke to Heather when I leave her studio that I feel like a candidate for the "boneless chicken ranch" (a reference to an old Far Side joke) because I feel so totally relaxed and renewed.
Lynne Ferguson
Brisbane
Australia
April 26, 2018
My husband and I have been clients of Heather for many, many years and cannot praise her professionalism enough. It, and her wonderful caring personality are what keeps us coming back time after time over 20 plus years. Having remedial massages on stressed areas of my shoulders and back are probably the only thing that have kept me in the full time workforce for so long. Heather is great at her chosen profession and is very forthright in her advice on health matters, if she believes that your symptoms presenting would benefit from additional therapy or medical treatment, she knows other fantastic medical professionals who will also assist (physios, doctors etc). Her treatment room is small but perfectly formed, views are lovely, and you always come away refreshed and pampered. Love you Heather! Thanks so much for your lovely treatments! Kaylene & Chris Robertson
Kaylene Robertson
Brisbane
Australia
April 26, 2018
I met Heather nearly 15 years ago. And have been extraordinarily fortunate to have been massaged by her since. Spending time on her table is like plugging my energy into a power point. I leave feeling relaxed, cared for, repaired and rejuvenated. I would recommend Heather to anyone in need of short time out from the far too busy world in which we live. Five stars!
Michelle
Brisbane
Australia
April 26, 2018
Post a Review. Please use this column for Heather's webpage reviews, and then scroll down below your review to also have options for commenting on Heather's facebook and tripadvisor pages. Thank you so very much !
PLEASE ALSO HELP WITH POSTING A REVIEW ON SOCIAL MEDIA
On Facebook or TripAdvisor: